619
29.11.2019
Vitebsk customs officers in a sea container found a batch of fresh pears hidden behind a mounted door that was covered with mineral cotton (video)
Vitebsk customs officers found 20 tons of fresh pears behind a door mounted in a container. Russian carrier company intended to illegally export fruits to the Russian Federation, hiding it from customs control.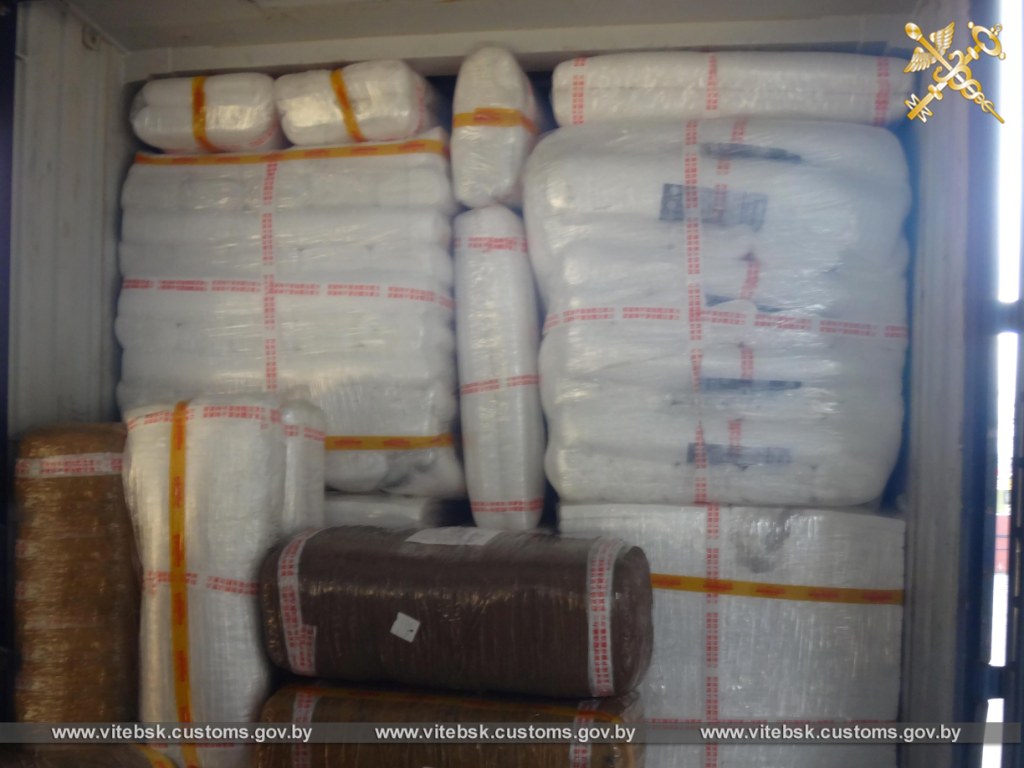 The movement of VOLVO vehicle with a sea container was stopped during verification activities in Dubrovensky district near the Belarusian-Russian border.
The driver stated that the vehicle was empty: there were no goods in the container. But customs inspection did not confirm the words of the driver: when opening the cargo compartment, customs officers found mineral cotton that covered the mounted door, behind which 20 tons of fresh pears were hidden.
The driver did not have shipping documents required for the movement of goods, including phytosanitary certificate for pears. The total cost of illegally transported goods amounted to 14.5 thousand rubles.
Regarding the fact, Vitebsk Customs initiated the administrative process in accordance with part 4 of Art. 12.17 of the Administrative Code of the Republic of Belarus. The sanction of the article provides for a fine on the driver of up to 30 basic units, on the carrier - up to 50% of the cost of the subject of an administrative offense.
It should be noted that in the last two months customs officers stopped four attempts to move pears into the Russian Federation through the territory of the Republic of Belarus. The previous three attempts were stopped by Operational Customs officers.