183
05.12.2019
Belarus became a member of the WCO Policy Commission: Belarusian customs took part in the Commission's session for the first time
The Chairman of the State Customs Committee, Yury Senko, for the first time took part in the 82nd session of the Policy Commission of the World Customs Organization, to which our country was elected this year. The work of the current session took place in Seoul (Republic of Korea).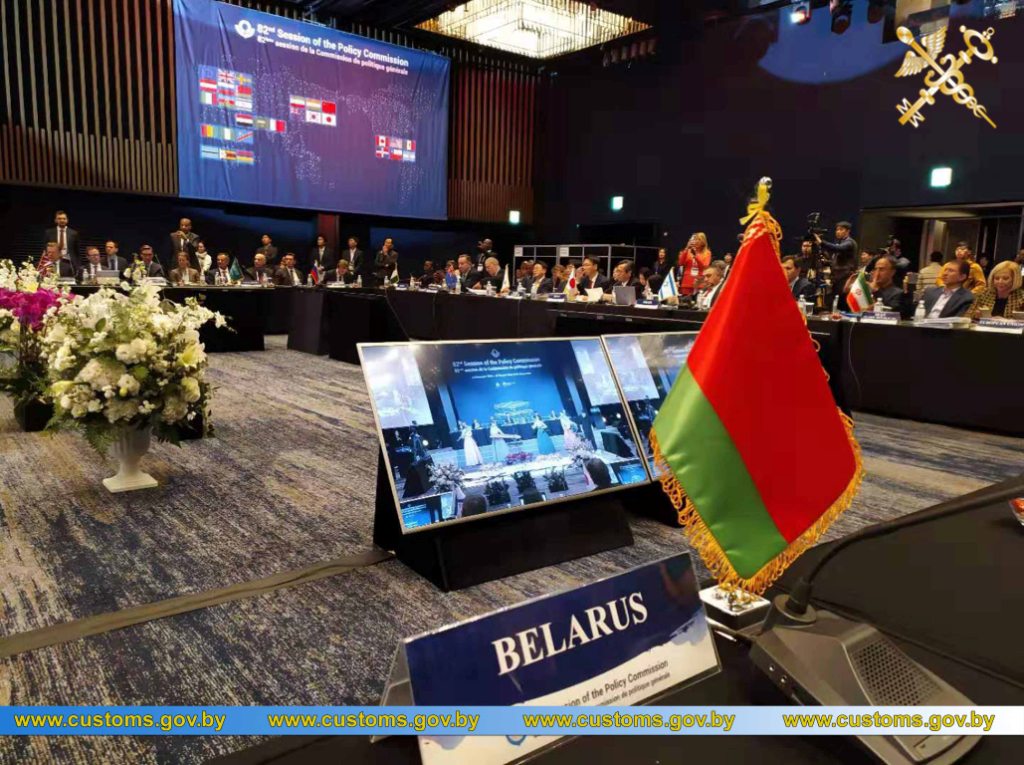 The participants, headed by the Secretary General Kunio Mikuriya, discussed and made decisions on a number of pressing issues, including the prospects of programs implemented within the framework of institutional development, amending the Strategic Plan of the World Customs Organization for the years 2019-2022 and revision of the Harmonized Commodity Description and Coding System. Also international e-commerce standards and new technologies in customs administration were on the agenda.
In order to discuss customs cooperation and determine priority areas of such cooperation bilateral meetings of the Head of the Belarusian Customs with the Director-General of the Directorate-General of Taxation and Customs Union (TAXUD), leadership of the customs administrations of Great Britain, Japan, Canada, Israel, official delegations of the USA, New Zealand, India and Argentina took place within the World Customs Organization.