Seminar participants discussed the implementation of the provisions of the WTO Agreement on Trade Facilitation in Belarus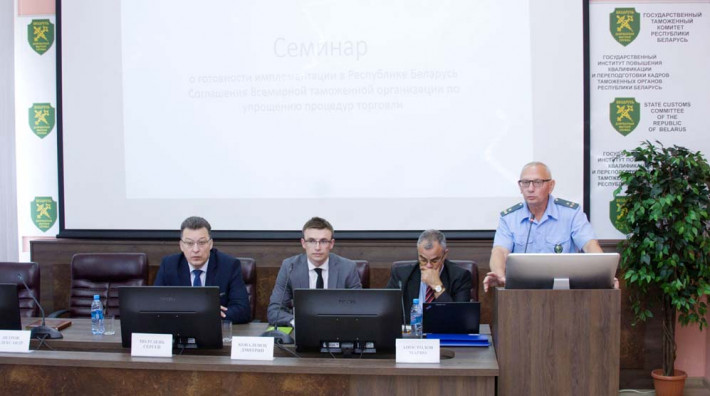 The departmental Institute of Customs Authorities of Belarus hosted a seminar to discuss the implementation in the Republic of Belarus the provisions of the Agreement of the World Trade Organization on trade facilitation. 
The meeting was attended by representatives of Belarusian customs and other state bodies of the republic, the business community, as well as Mario Apostolov, Regional Advisor to the United Nations Economic Commission for Europe. 
This event was a continuation of the seminar held in Minsk in December 2019, which marked the beginning of the UN Economic Commission for Europe project on assessing Belarus's readiness to implement measures of the Agreement. 
The issue of the Agreement implementation is relevant for Belarus in the framework of the negotiation track for joining the World Trade Organization. It is included in the list of international documents, the ratification of which is the key to membership in the WTO. 
The Belarusian state bodies, in close cooperation with business, carry out systematic work to optimize trade procedures.