279
21.09.2021
103 employees of the customs authorities of the Republic of Belarus were awarded state awards on the Day of the Customs Officer
On the eve of the professional holiday, in accordance with the Decree of the President of the Republic of Belarus, 103 customs officers were awarded state awards for exemplary performance of official duties.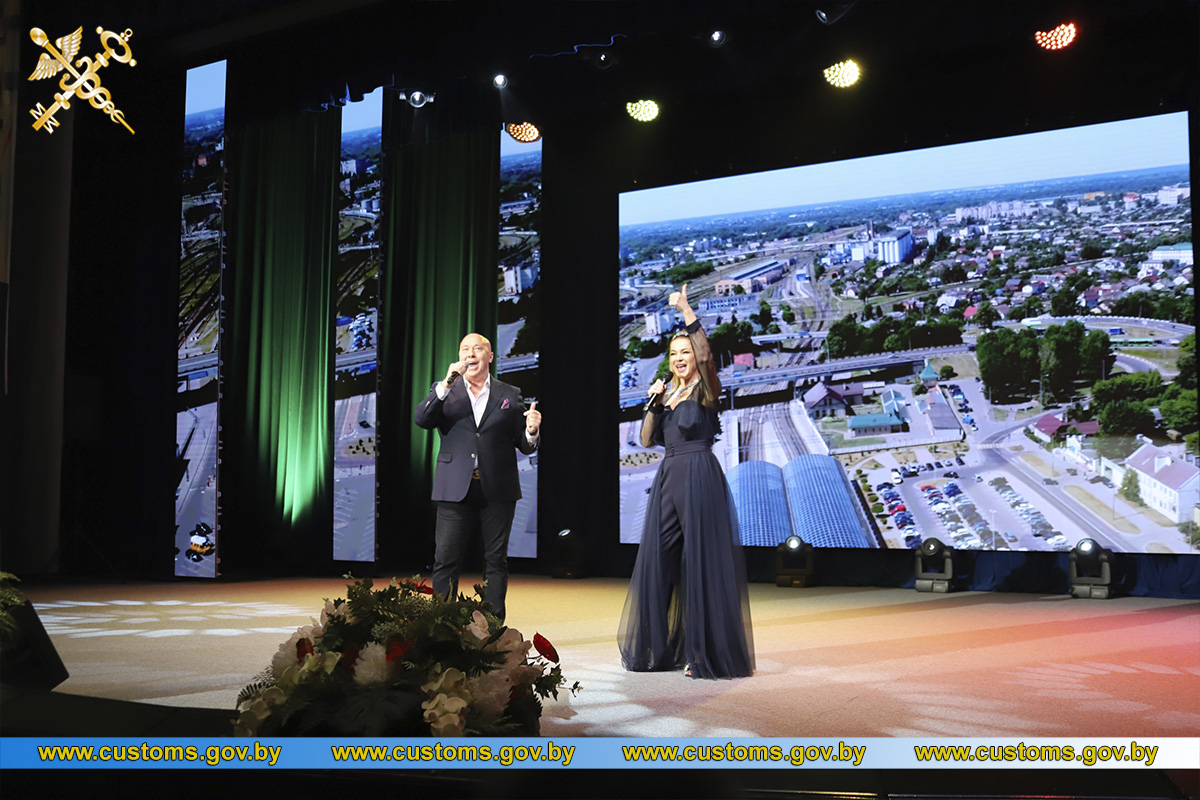 On the eve of the anniversary of the service, the small hall of the Palace of the Republic gathered customs officers from all regions of Belarus. Prime Minister of the Republic of Belarus Roman Golovchenko presented state awards-medals "For impeccable service" of the I and II degrees - to people who make an invaluable contribution to the protection of the economic security of our country with their daily work. The employees were also rewarded with government awards, diplomas and commendations from the Head of the Presidential Administration of the Republic of Belarus, the State Secretariat of the Republic of Belarus and the House of Representatives of the National Assembly of the Republic of Belarus.
On the Day of the customs officer, at a solemn meeting held at the State Customs Committee, the medals "For Impeccable Service" of the II degree and government awards were presented to customs employees by Deputy State Secretary of the Security Council Alexander Rakhmanov. The chairman of the State Customs Committee, Vladimir Orlovsky, encouraged employees with medals "For the assessment" of the I and II degrees and handed shoulder straps to a number of officials in connection with the early assignment of the next personal titles.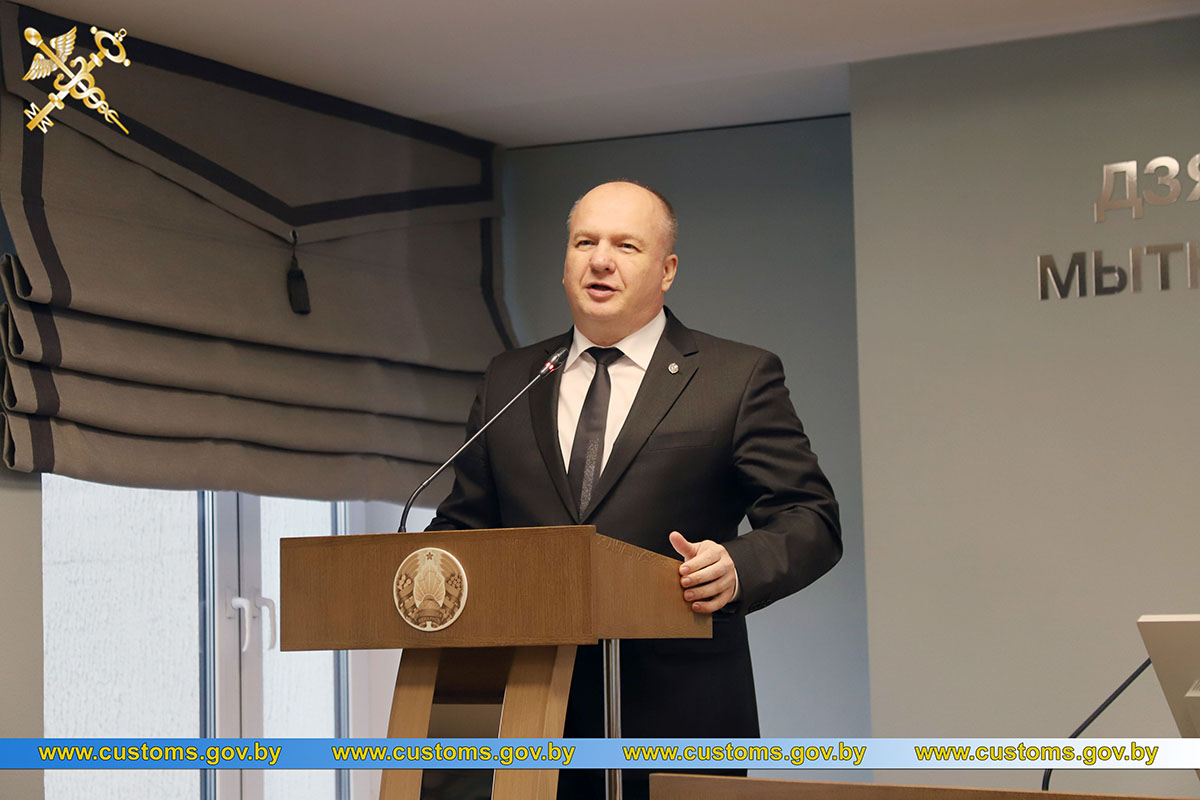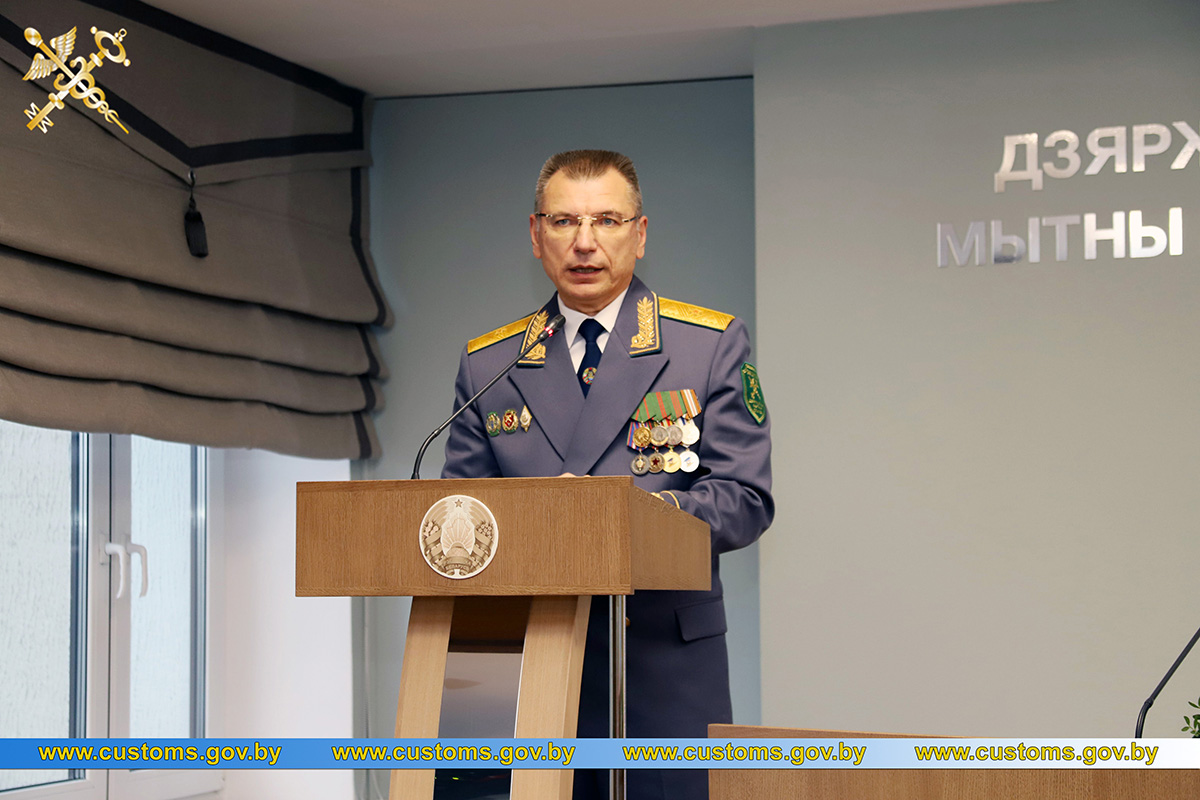 "Today, the Belarusian customs is one of the foundations of the mechanism for regulating foreign trade, preventing cross-border crime and forming the country's budget. I am sure that by solving simple everyday tasks, your team will continue to contribute to the comprehensive socio-economic development of the Belarusian society with practical actions," Alexander Alexandrovich stressed in his speech and wished all employees and veterans of the customs service good health, new successes and achievements for the benefit of the Belarusian people.