273
21.09.2021
An international scientific and practical conference, a meeting of the Board of the Union State and a presentation of postal projects dedicated to the 30th anniversary of the formation of the customs service were held today in Minsk
Today, on the eve of the 30th anniversary of the formation of the customs service, the XII International Scientific and Practical Conference "30 years of the Customs Service of Independent Belarus: from the experience of the past to the synergy of the future" was held in Minsk, organized by the State Customs Committee.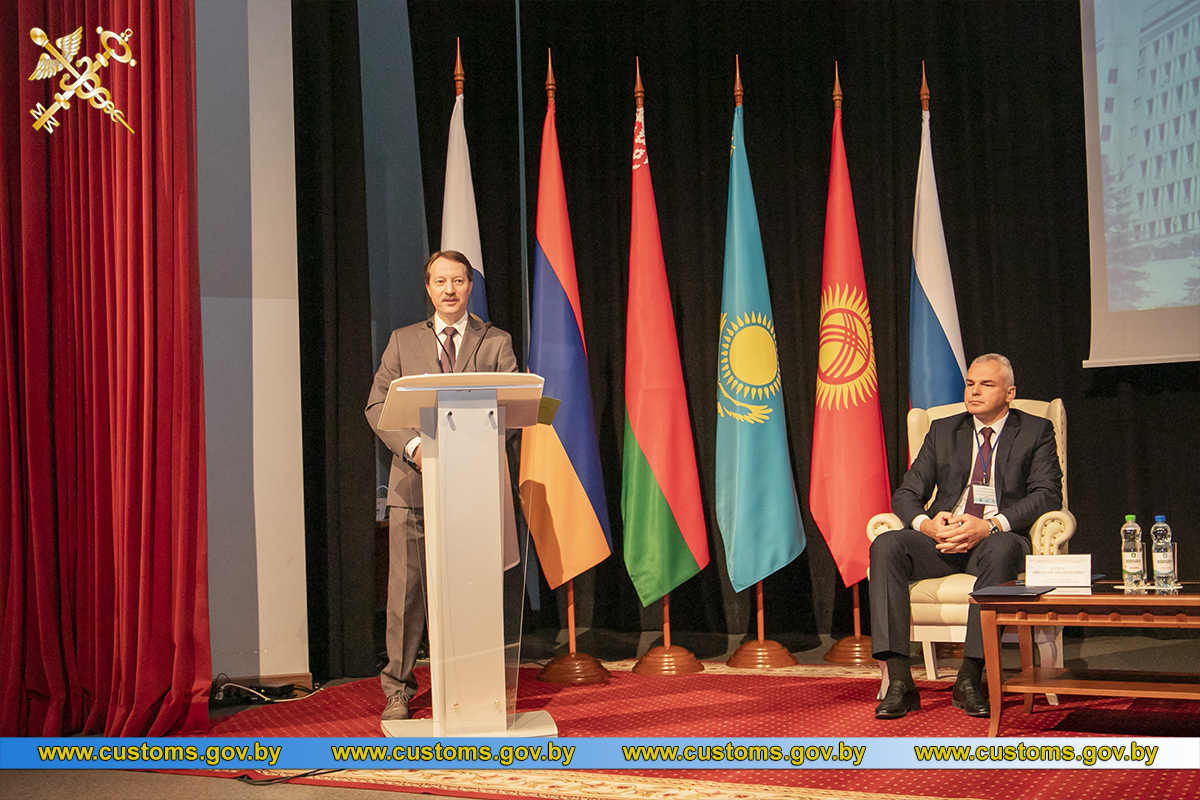 The conference was attended by representatives of the Eurasian Economic Commission and the Court of the Eurasian Economic Union, ministries and departments of Belarus, scientific circles and business entities engaged in foreign economic activity.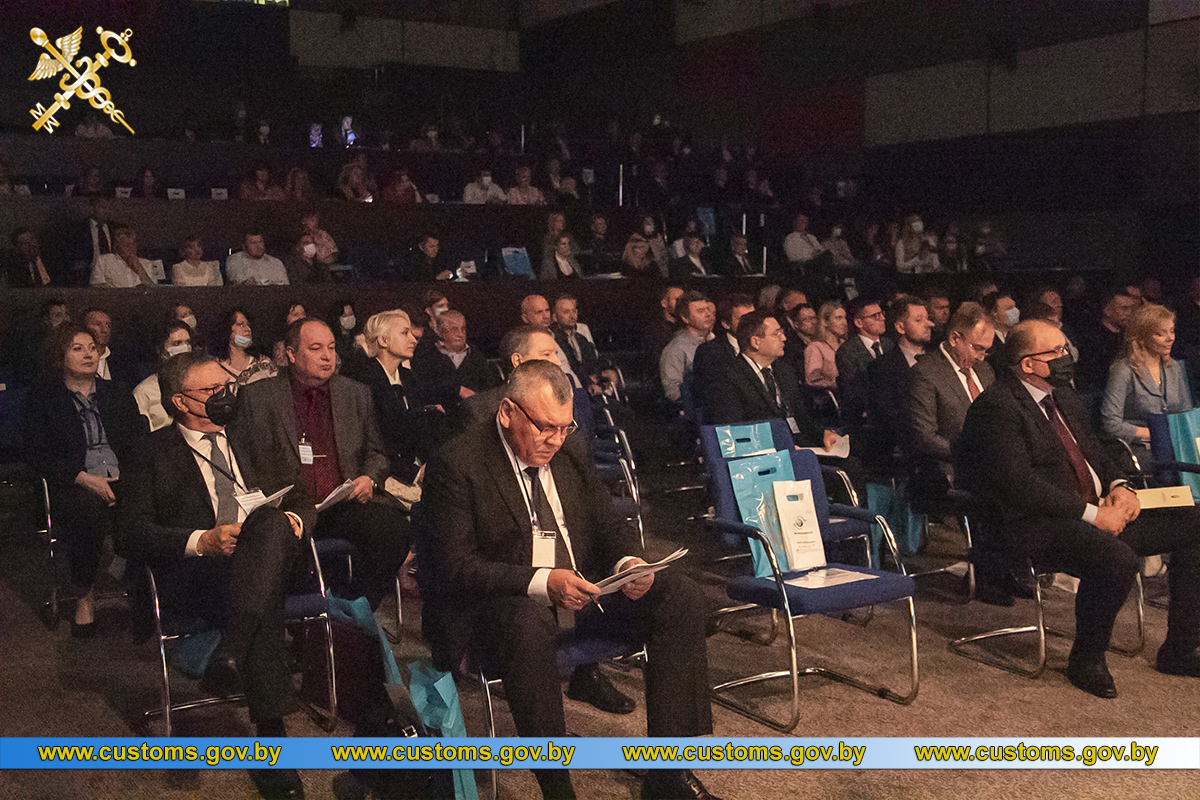 In welcoming speech, the Chairman of the State Customs Committee, Vladimir Orlovsky, noted that the basis for the successful development of customs is constructive interaction with business, without discussing law enforcement practice, with which it is impossible to successfully implement projects, experiments, and the introduction of new technologies.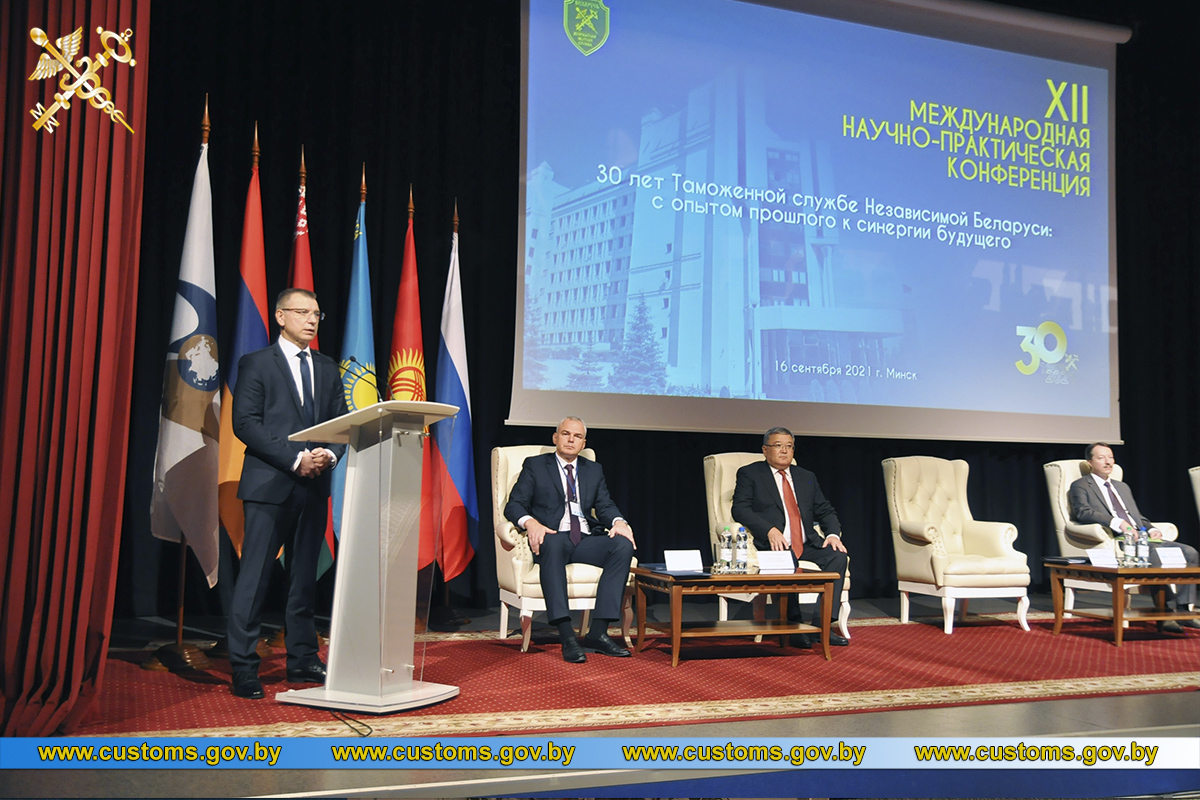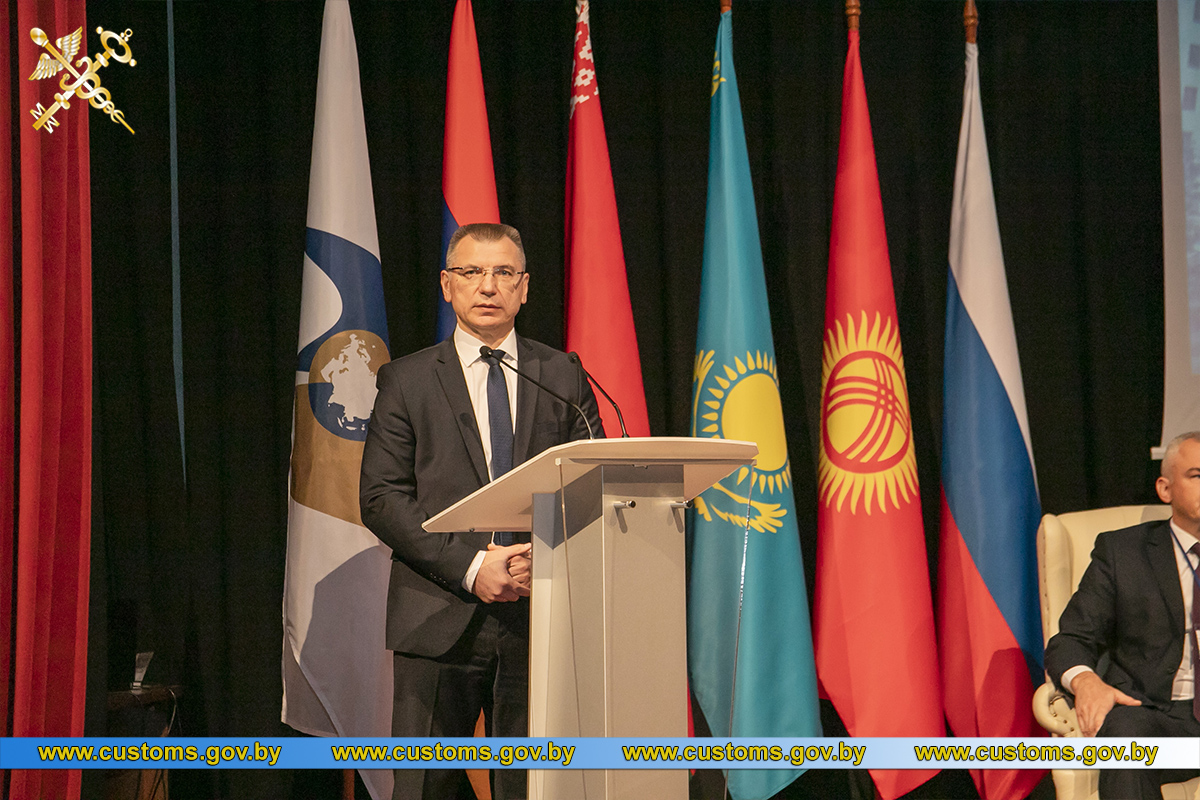 The conference program covered the legal and practical components of customs affairs. The work was carried out in four sections.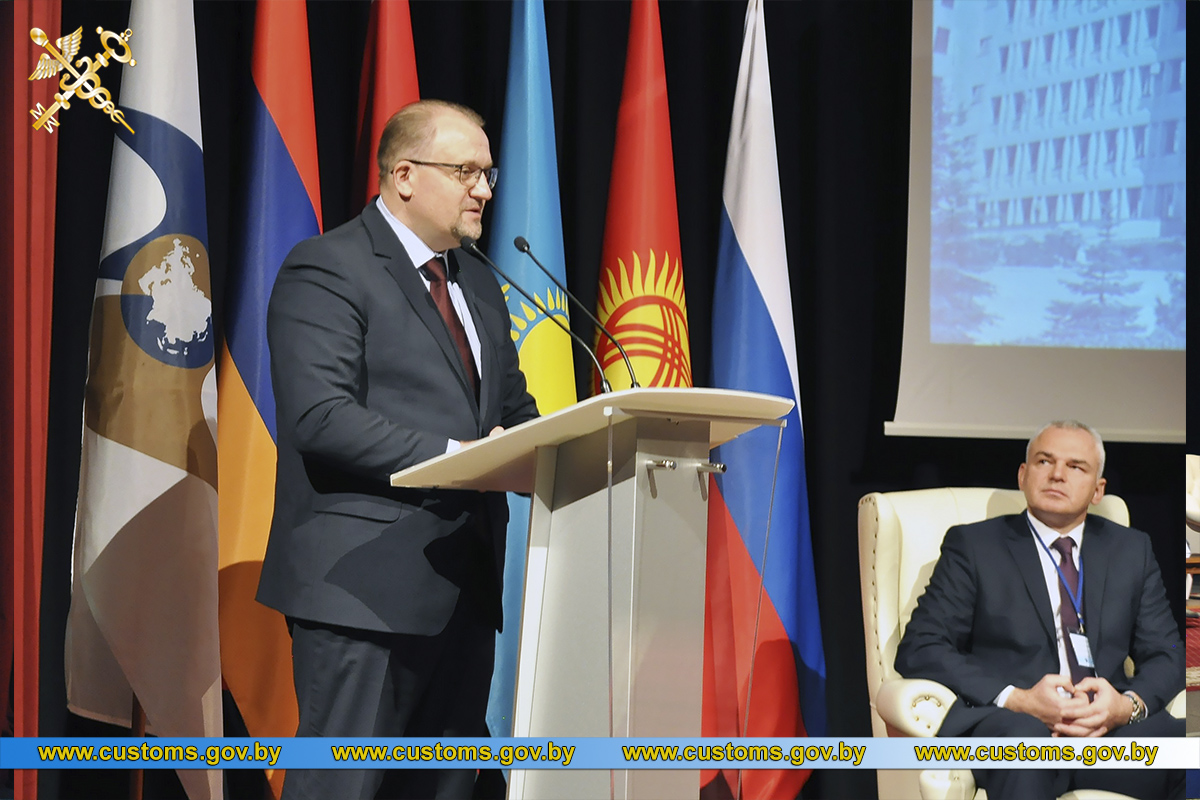 The issues of improving customs regulation in the EEU, the main aspects of implementing the norms of the new version of the Law of the Republic of Belarus "On Customs Regulation in the Republic of Belarus", the functioning of the electronic declaration center, digital customs technologies and services were discussed. Special attention was paid to the peculiarities of post-customs control in modern conditions, the technologies used in the field of confirming the origin of goods and the prospects for interaction between transport and customs control authorities.
Within the framework of the conference, a presentation of postal projects was held.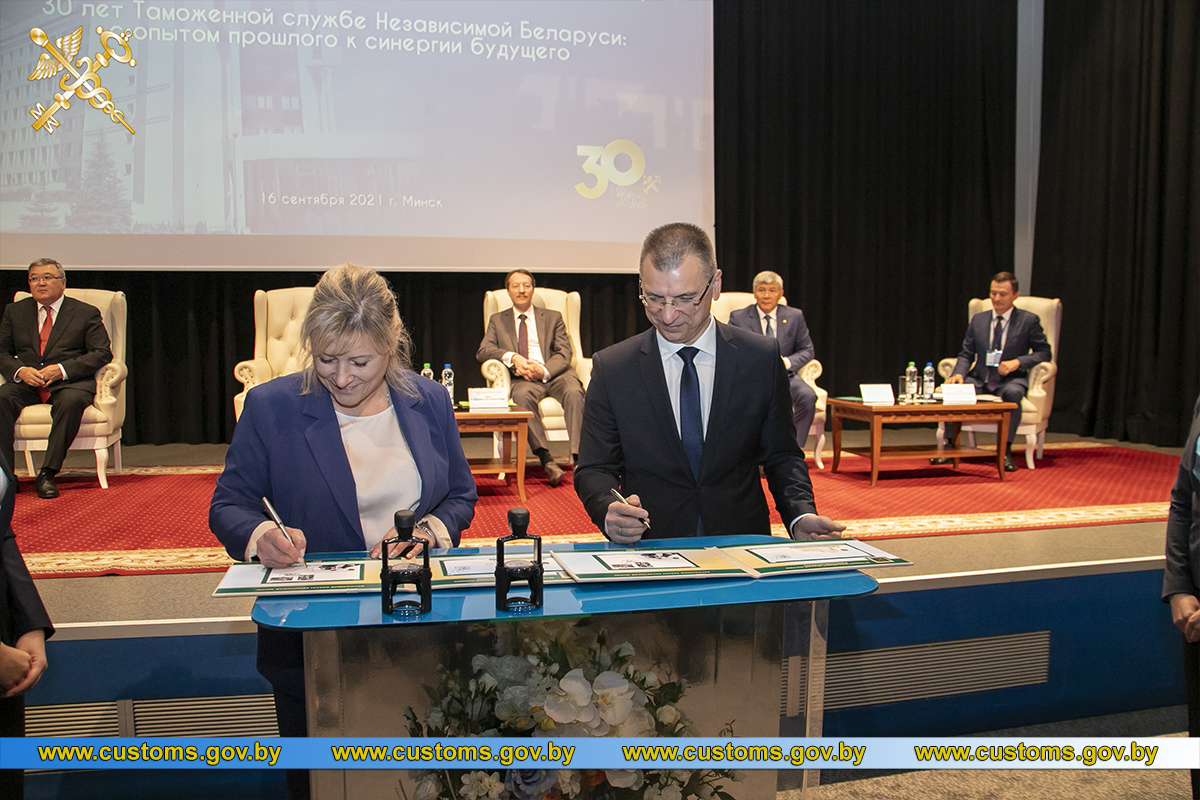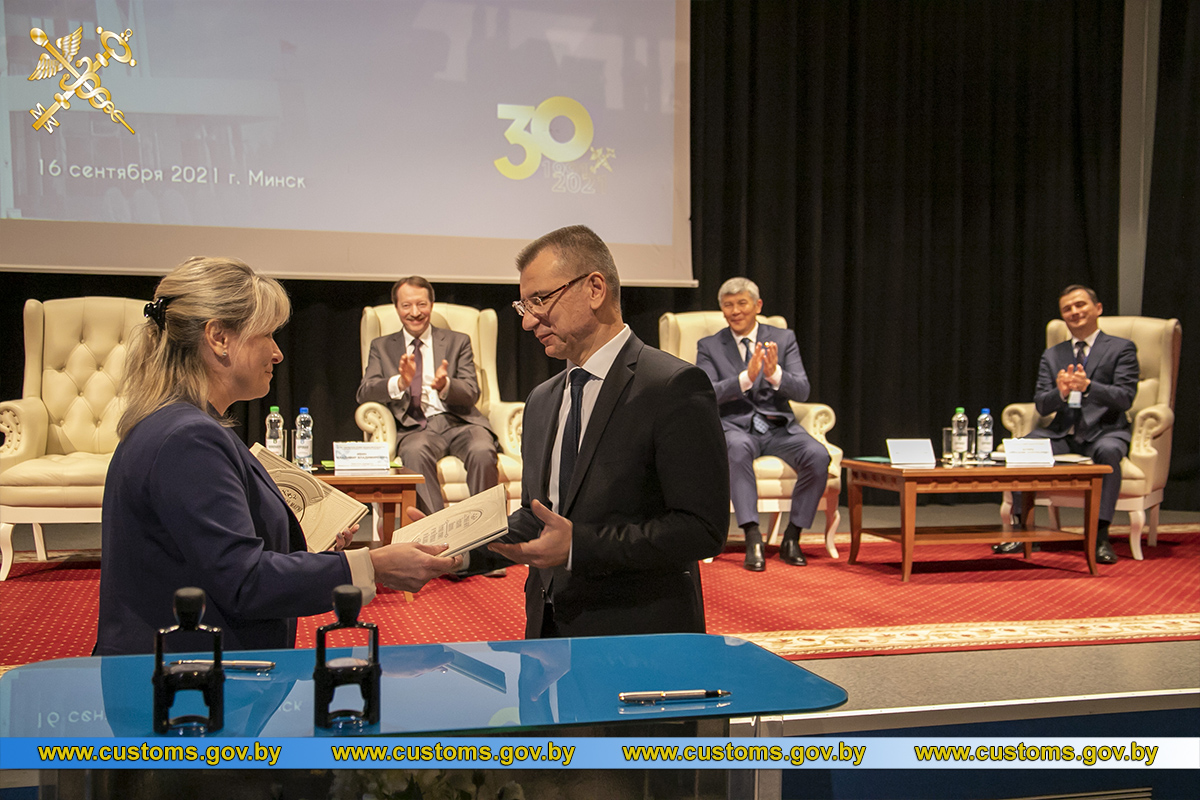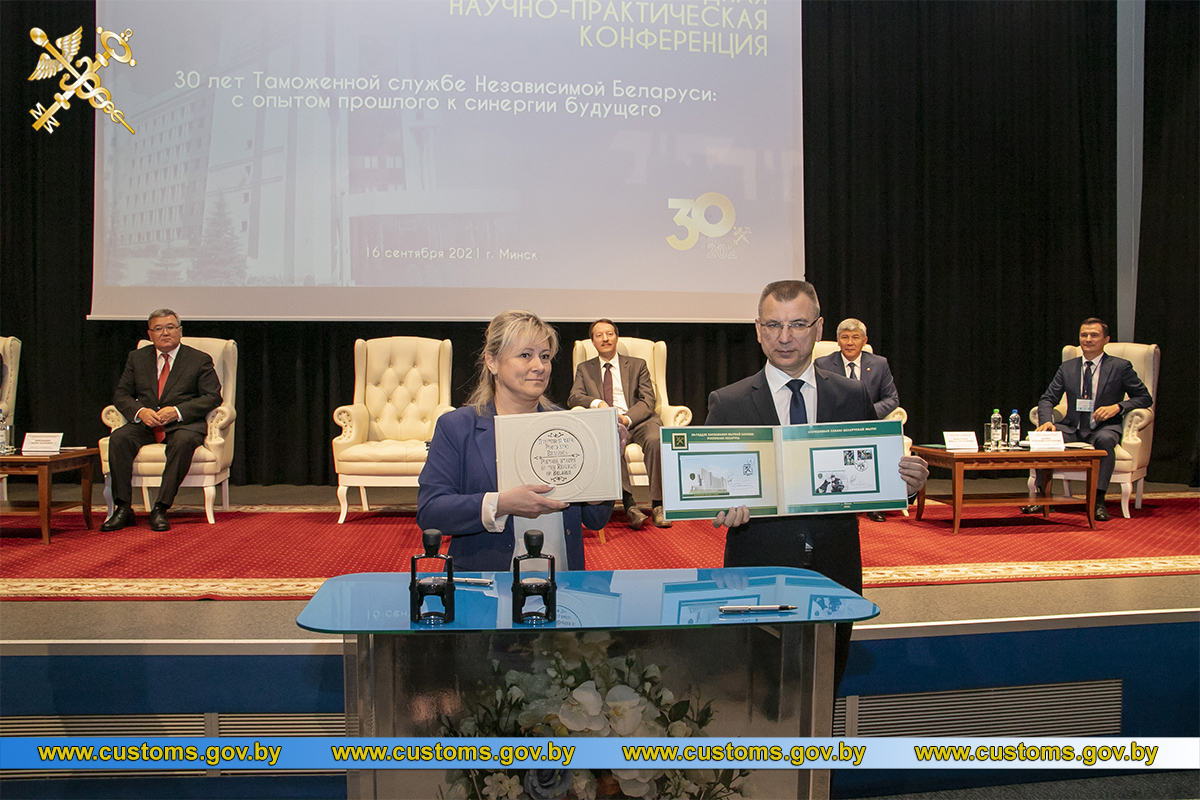 "Belarusian Customs Service" and "Service dogs of the Belarusian Customs", dedicated to the 30th anniversary of the formation of the customs service and prepared by the Ministry of Communications and Informatization together with the State Customs Committee. The solemn cancellation of the postage stamp with a special stamp was carried out by the Chairman of the State Customs Committee Vladimir Orlovsky and the General Director of RUE "Belpochta" Svetlana Yurkevich. At the end of the cancellation ceremony, commemorative philatelic sets were presented to the honorary guests of the conference.
On this day, a meeting of the Board of the Customs Committee of the Union State was also held. Diverse topics related to the interaction of the customs services of the two countries were put forward for discussion: some of them are of a current nature, the second part concerned in-depth integration. Six issues were considered, two of which relate to the work within the framework of the implementation of the Union Program.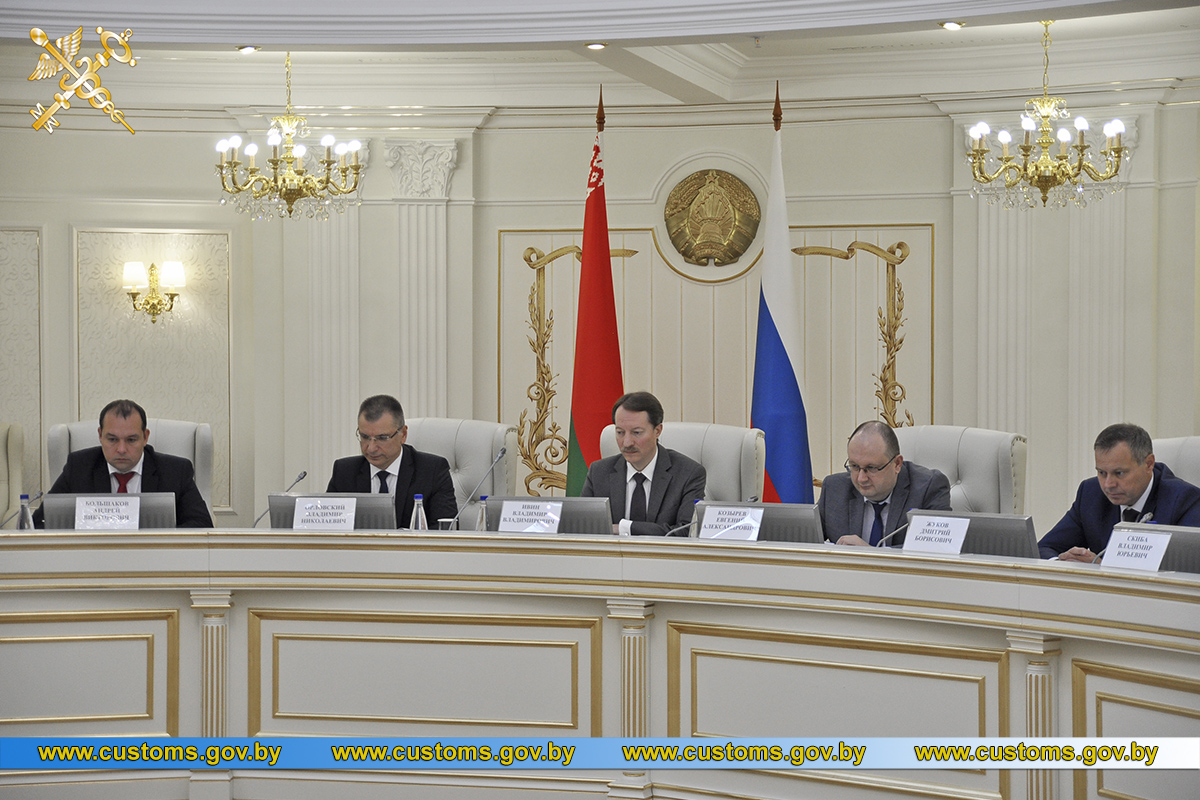 Vladimir Orlovsky noted that the Union State has been a platform for developing projects and experiments for several years, which later find their full implementation and implementation within the entire Eurasian Economic Union.