255
28.09.2021
Brest customs officers stopped the illegal import of two trucks with modified VIN numbers with a total cost of over 180 thousand rubles (video)
Vehicles "Mercedes-Benz" of 2015 and "MAN" of 2007 with goods for placement under the customs procedure of customs transit arrived at the checkpoint "Kozlovichi" from Poland.
During the customs control operations, the identification numbers of truck tractors attracted the attention of Brest customs officers. Visually, there are signs indicating a possible violation of the law.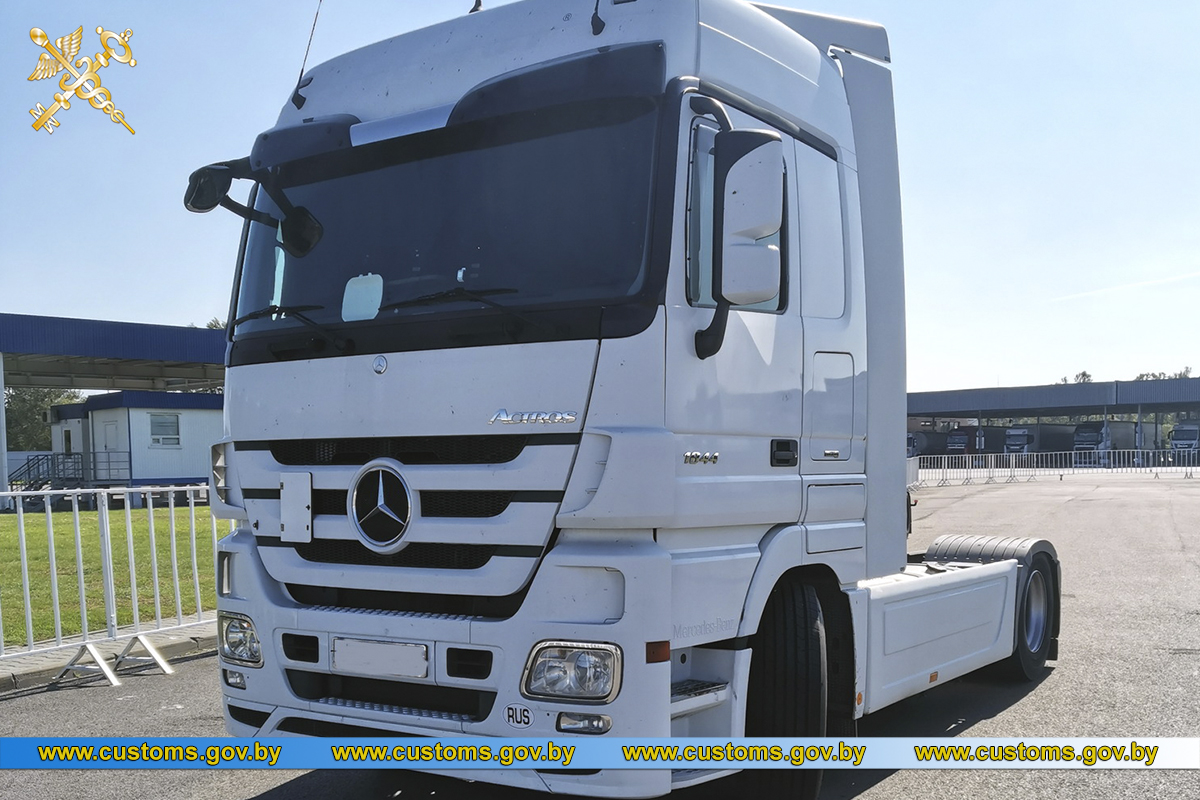 The vehicles were sent for examination to the Brest Interdistrict department of the State Committee of Forensic Examinations, the results of which confirmed that the original VIN numbers were modified.
According to preliminary estimates, the cost of the seized tractors amounted to more than 138.5 thousand rubles and 42.8 thousand rubles, respectively.
Employees of the Brest customs on the fact of an offense, responsibility for which is provided for in Part 2 of Article 15.1 of the Administrative Code of the Republic of Belarus, an administrative process has been initiated. The case materials will be sent to the court for further consideration.
Based on the materials of the Brest Customs