307
27.09.2021
In the year of the 30th anniversary of the formation of the customs service, 85 young customs officers from different regions of Belarus took the Oath of allegiance to the Motherland
On these September days, the words of a solemn oath of loyalty to the Fatherland and the Belarusian people were heard in all regions of Belarus. 85 young customs officers took the Oath in the year of the 30th anniversary of the formation of the customs service of the Republic of Belarus.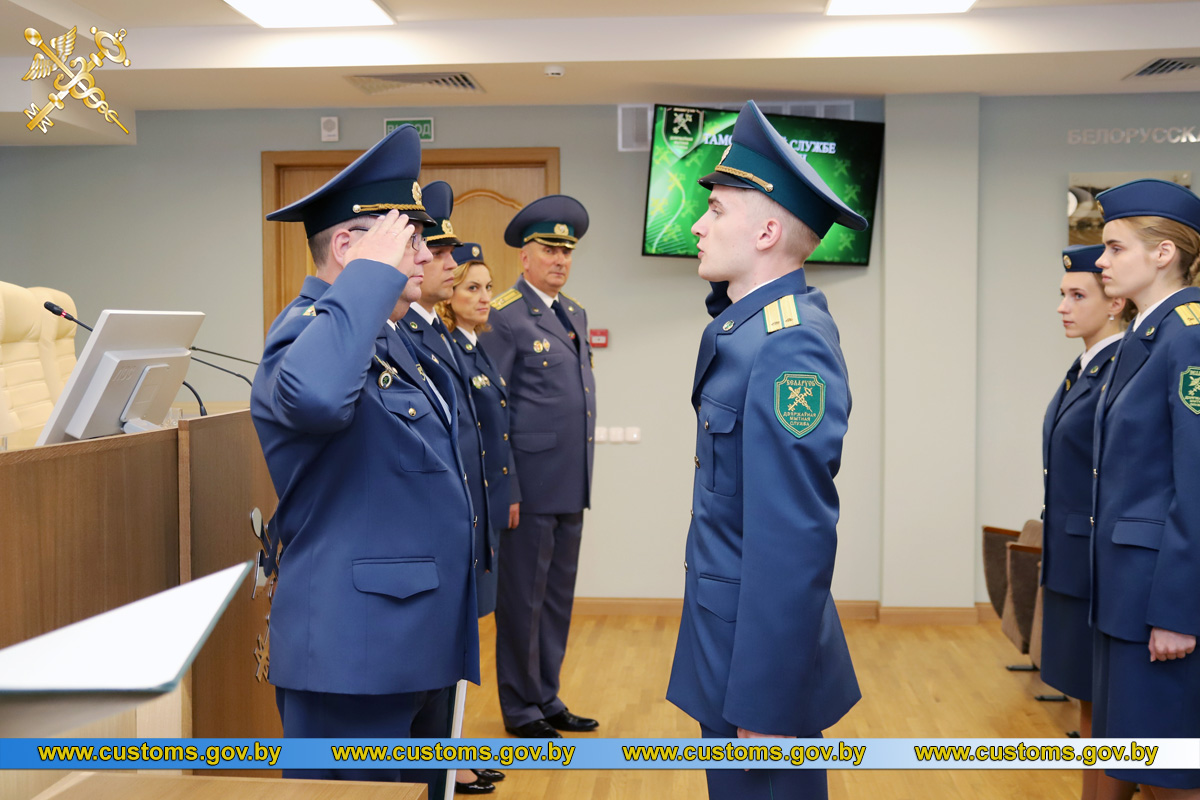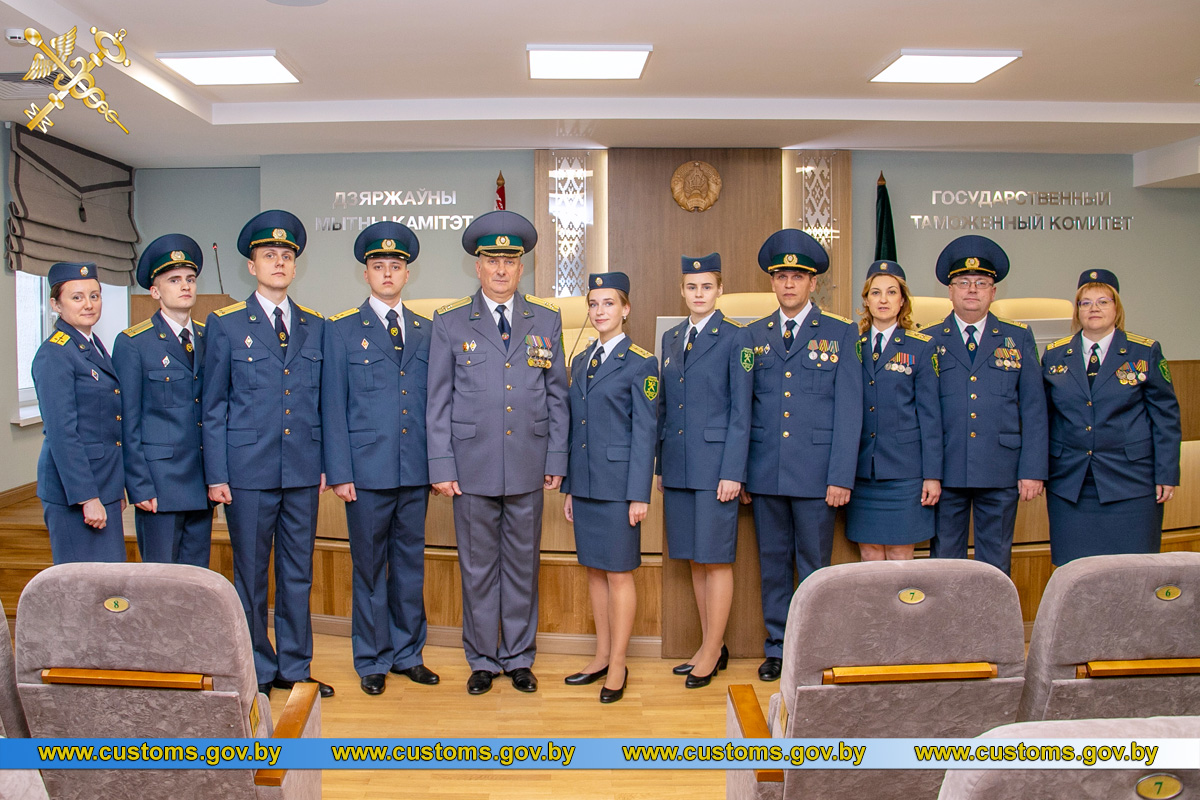 One of the first and most important stages in the formation of a young customs officer is the swearing-in ceremony. Each of the recruits has already passed a probationary period, professional training courses, received the first personal rank and has, albeit small, but experience in working in customs authorities. And half of the sworn ones decided to link their lives with customs 4 years ago, enrolling in the specialty "Сustoms affair".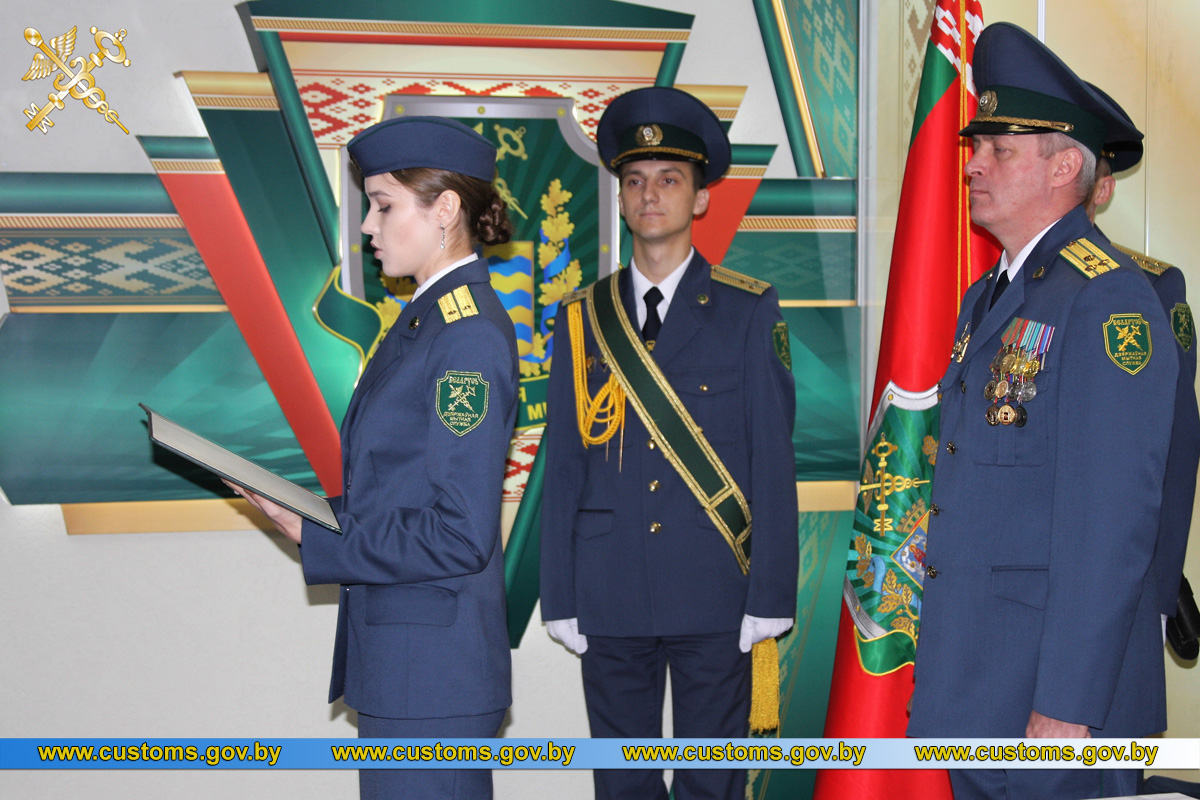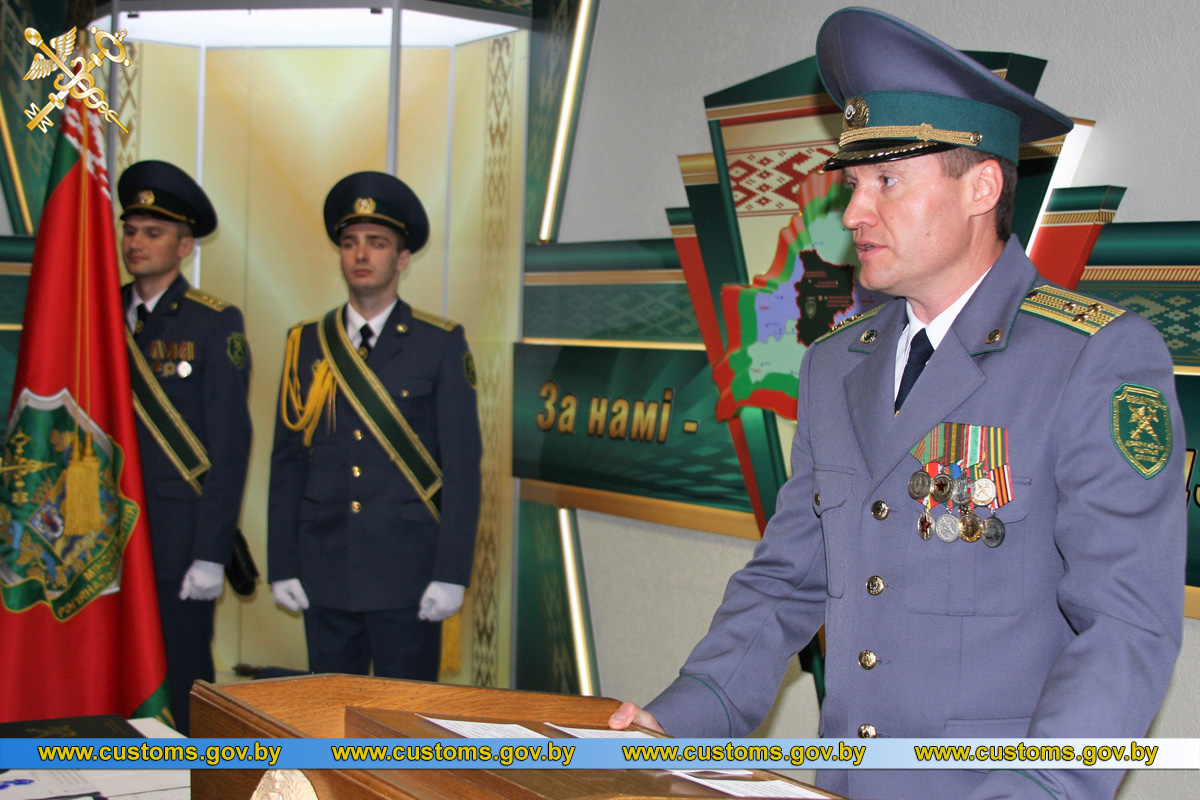 The customs officers swore to protect the economic security and sovereignty of the Republic of Belarus, to be honest, disciplined and vigilant in the performance of their official duties, which confirmed their choice – to serve with dignity for the benefit of the Fatherland.
- Today is a joyful and exciting day for us, young officers. We have taken the oath! We will carry the words that were uttered today through our whole life, and we will continue the traditions laid down by veterans with our conscientious work! - Olga Kapitan, an inspector of the Minsk Regional Customs, addressed her colleagues and guests with these words.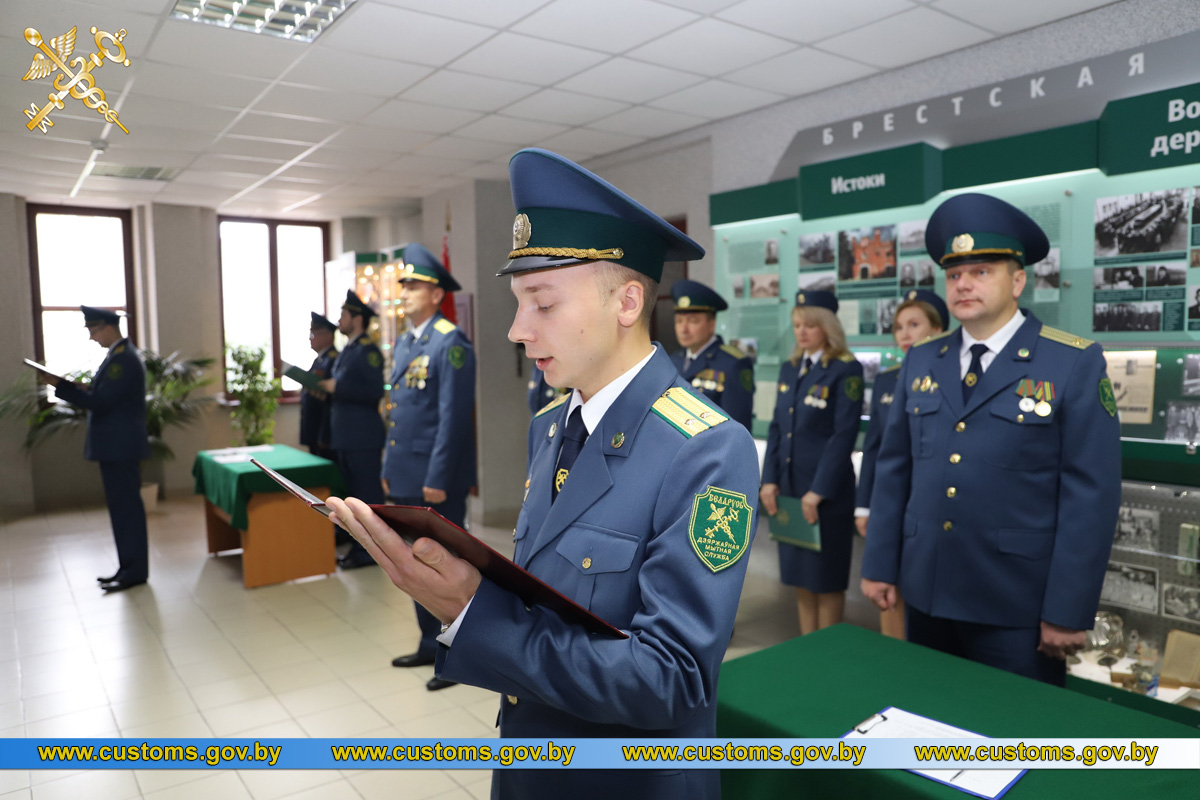 On these important days, relatives and friends came to congratulate the young employees. According to tradition, the heads of customs pronounced the words of parting words and wished the newly-made inspection staff to be responsible and executive, to work honestly and to bear the title of customs officer with pride.