430
08.09.2021
More than 20 tons of facing slabs at a reduced cost of one and a half times were sent from Lithuania to the territory of the EEU
Grodno customs officers stopped an attempt to illegally import a batch of facing slabs into the territory of the Eurasian Economic Union, which was traveling from Lithuania through the checkpoint «Kamenny Log».
Сarrying out verification measures in relation to the documents, submitted for customs control, it was established that the real value of the goods is one and a half times higher than the one declared by the carrier. Accordingly, the customs payments to be paid would be underestimated by 7 thousand belarusian rubles. The total cost of facing slabs, moved with an understatement of the cost, was about 85 thousand belarusian rubles.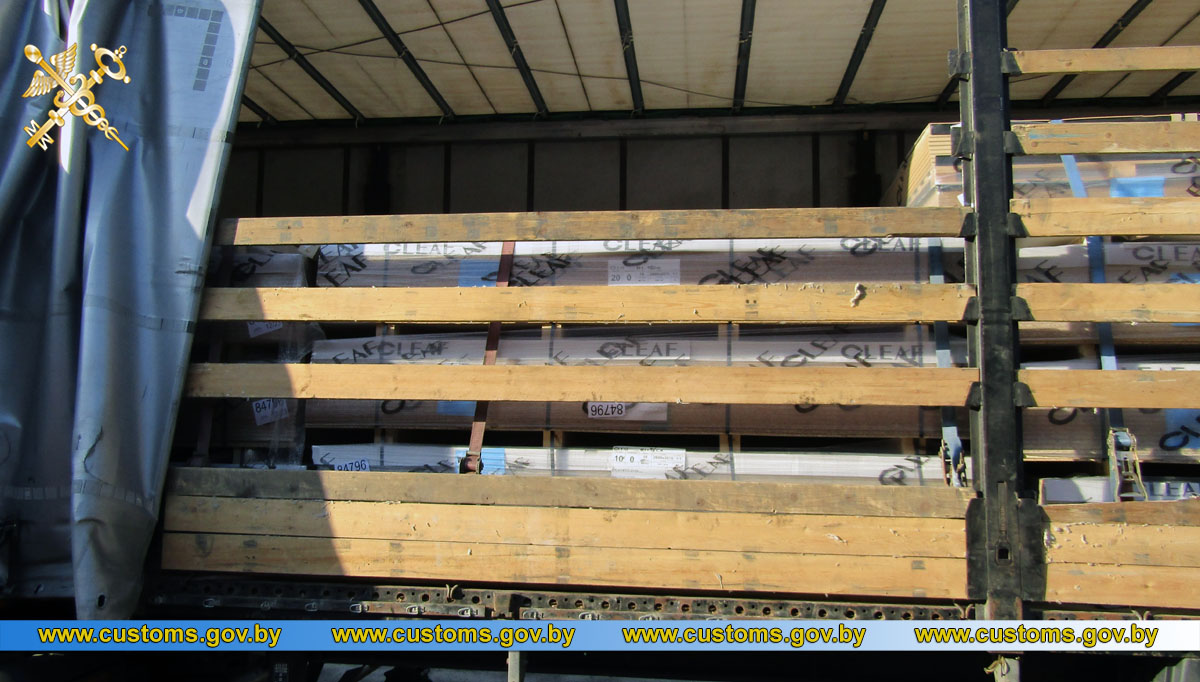 According to the revealed fact, the Grodno regional Customs started an administrative process in accordance with Part 3 of Article 15.5 of the Administrative Code of the Republic of Belarus. The carrier's vehicle has been seized in order to secure a fine, and its size can be up to 30% of the value of the illegally transported goods.
Based on the materials of the Grodno regional Customs