406
02.09.2021
On the Day of Knowledge, the Chairman of the State Customs Committee, Vladimir Orlovsky, held an open lesson for students of the customs class in Mogilev
Chairman of the State Customs Committee of the Republic of Belarus Vladimir Orlovsky congratulated on the beginning of the school year and held an open lesson on the topic "In the unity of the Belarusian people – the basis of the country's independence" for students of the customs class of secondary school No. 21 in Mogilev.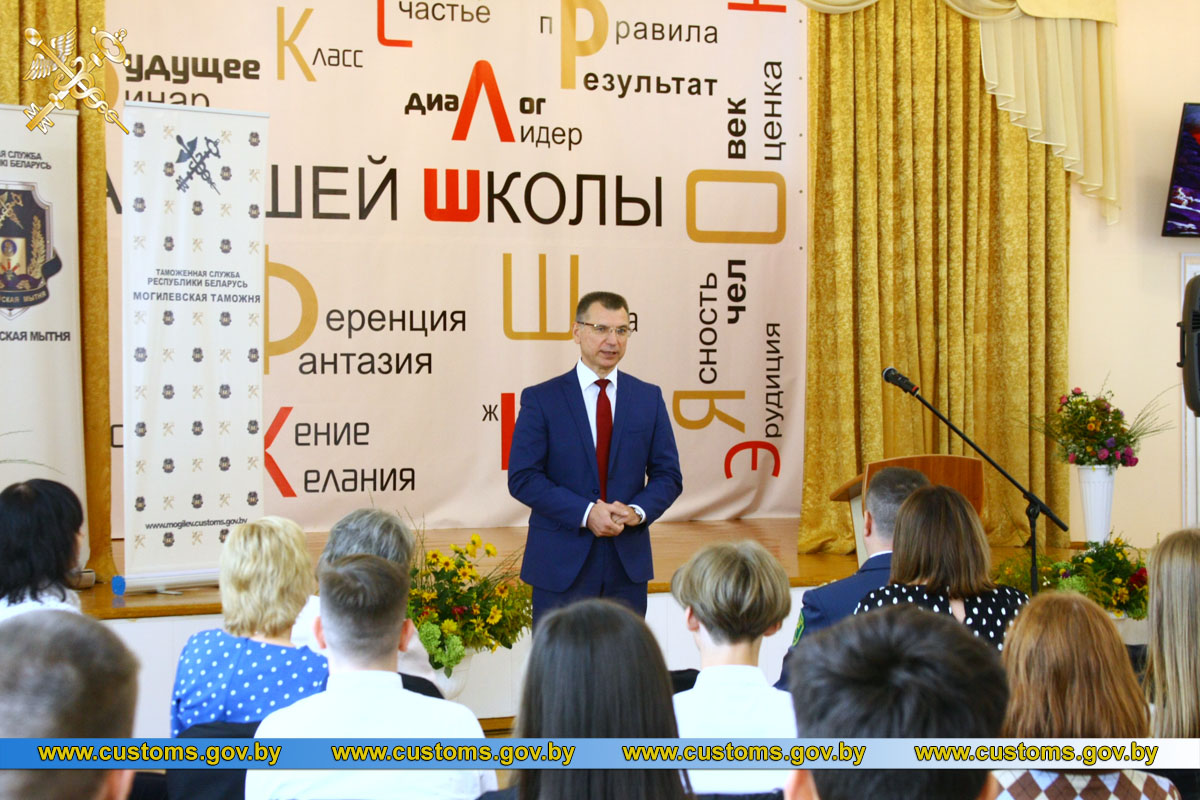 For the first time, a customs class was opened in the regional center on the initiative of the Mogilev customs in the 2018 academic year on the basis of the 8th grade of secondary school No.21 with specialized study of mathematics and English. Today, Vladimir Orlovsky has already congratulated the students of the 10th grade on the Day of Knowledge.
Vladimir Orlovsky noted that favorable conditions for education have been created in our country, and the opportunity has also been realized to raise future customs officers by steps: "The Belarusian customs purposefully supports the training of children from school. There are 17 customs classes in all regions of the republic, in which more than four hundred schoolchildren study. I am convinced that specialized customs classes help children to approach the choice of their future profession as consciously as possible. And in five institutions of higher education of the country there are departments of "customs affair".
The Chairman of the State Customs Committee told the children about the customs service, answered their questions. At the open lesson, video materials about the activities of customs authorities were demonstrated.
 "Dear friends, from the bottom of my heart, I wish you health, success, may luck accompany each of you! New acquaintances, interesting tasks, friendly classmates, friendly teachers are waiting for you! Success, strength, determination, energy! Let the beginning of the academic year be interesting and fruitful for you! We wish teachers optimism and success in their noble work. Let all your ideas and plans come to life! And let parents be proud of their children's victories and help them realize and reveal their talents and opportunities. Happy new academic year!", - Vladimir Nikolaevich wished teachers, schoolchildren and their parents.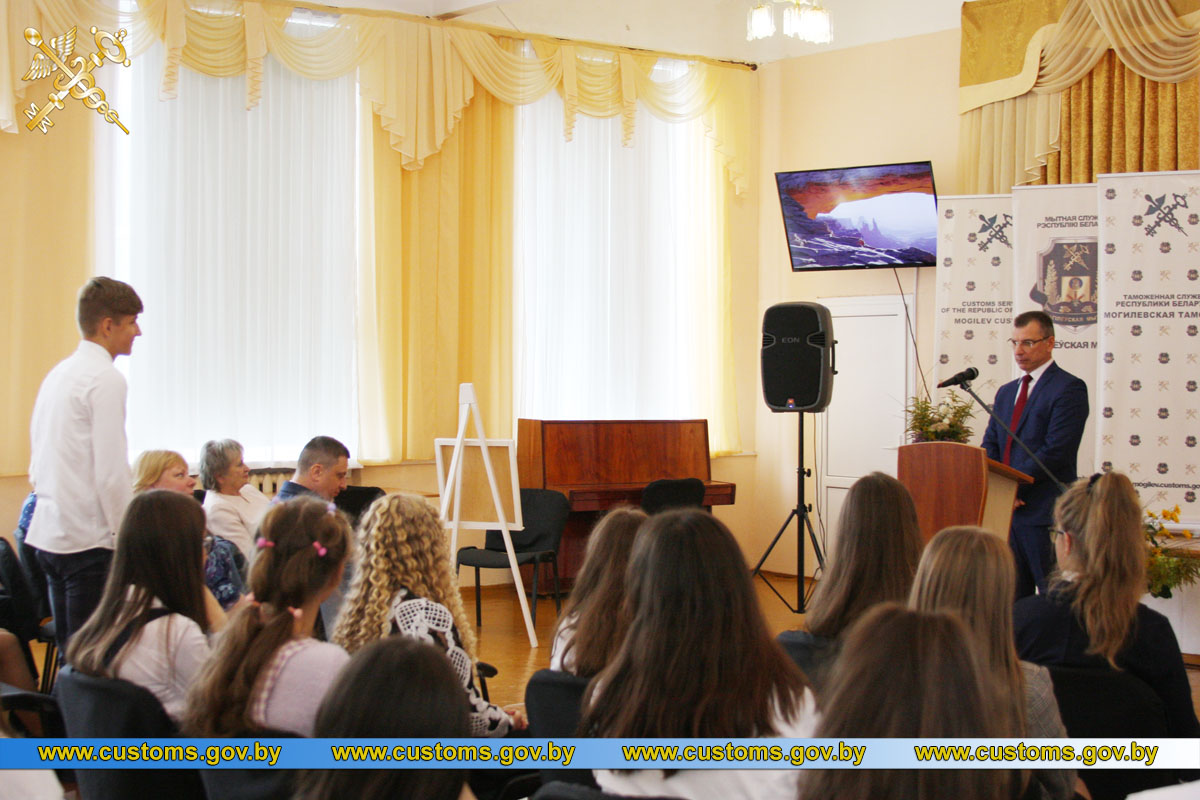 Customs officers from all regions of the country took part in solemn lines, held open lessons in secondary schools, sponsored educational institutions.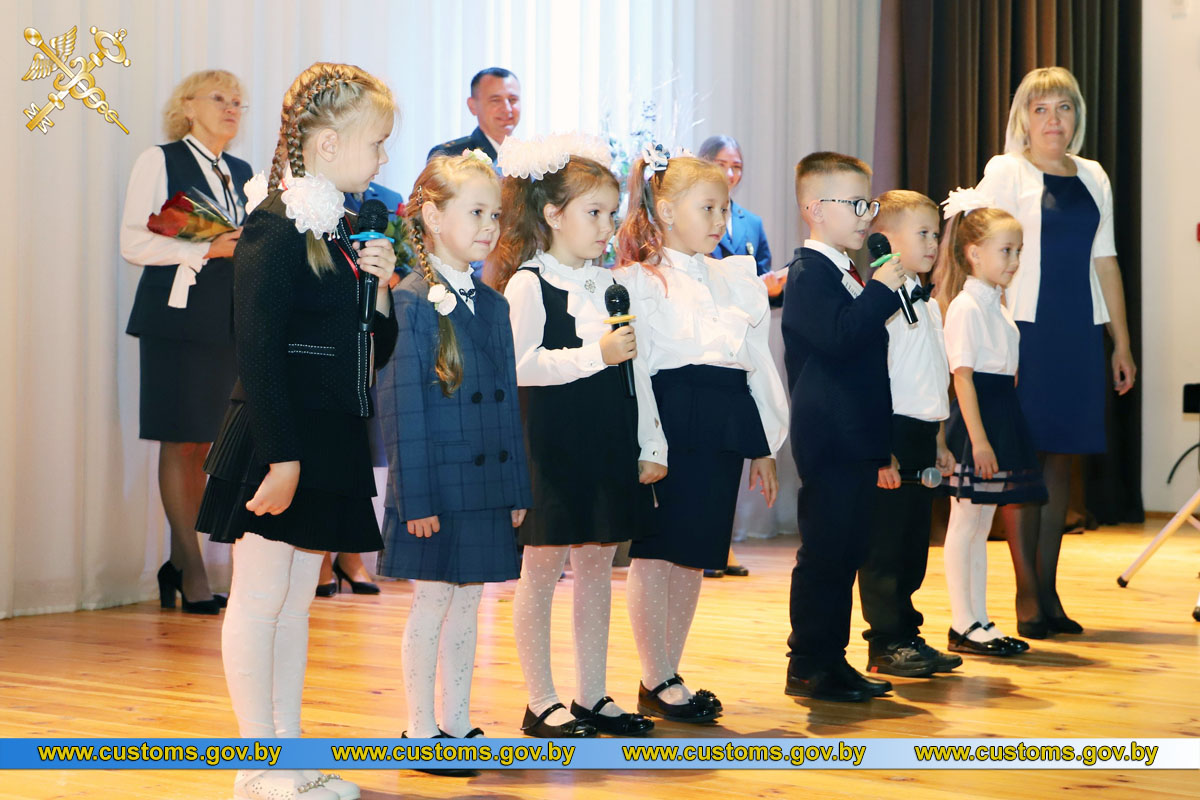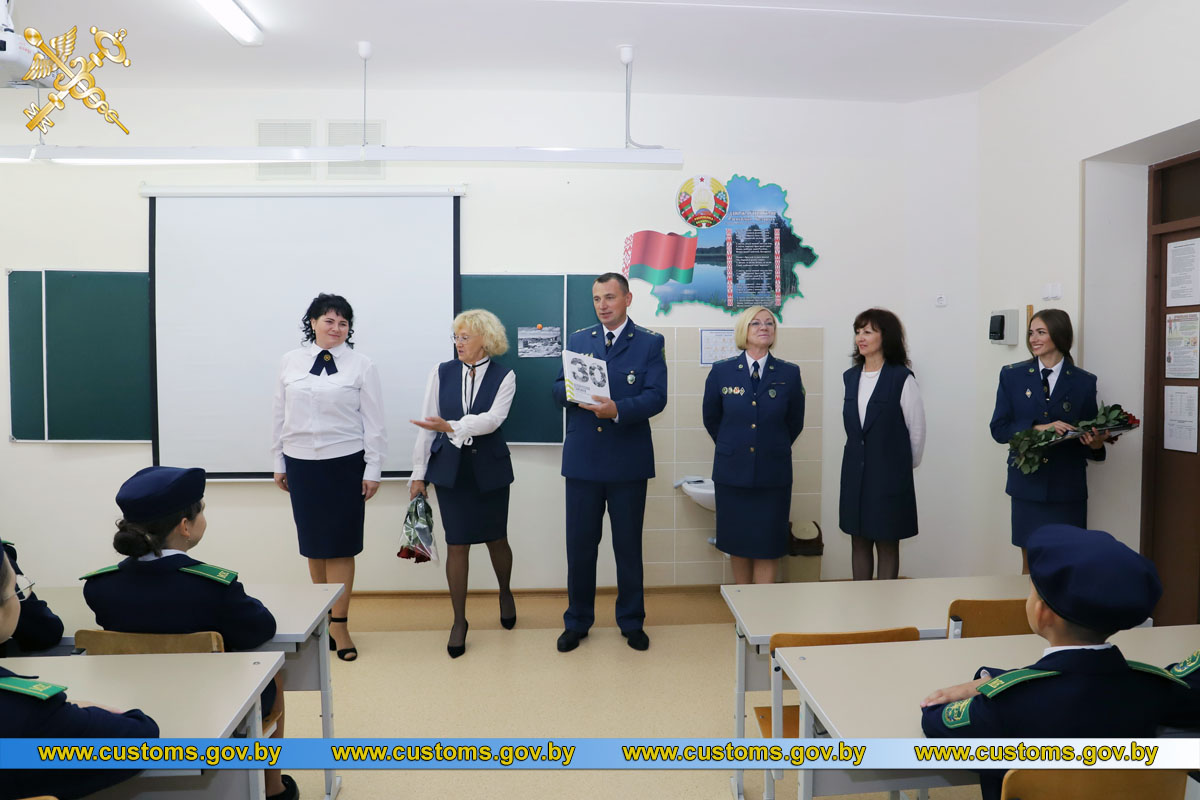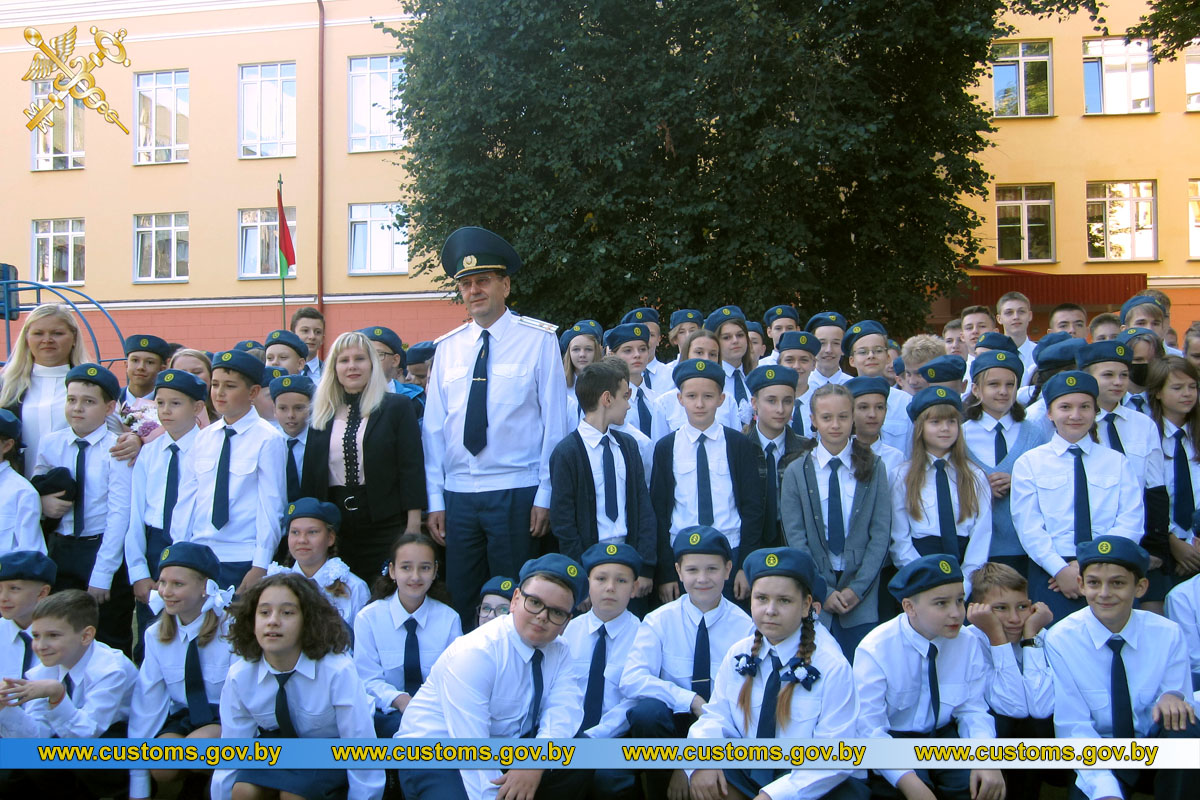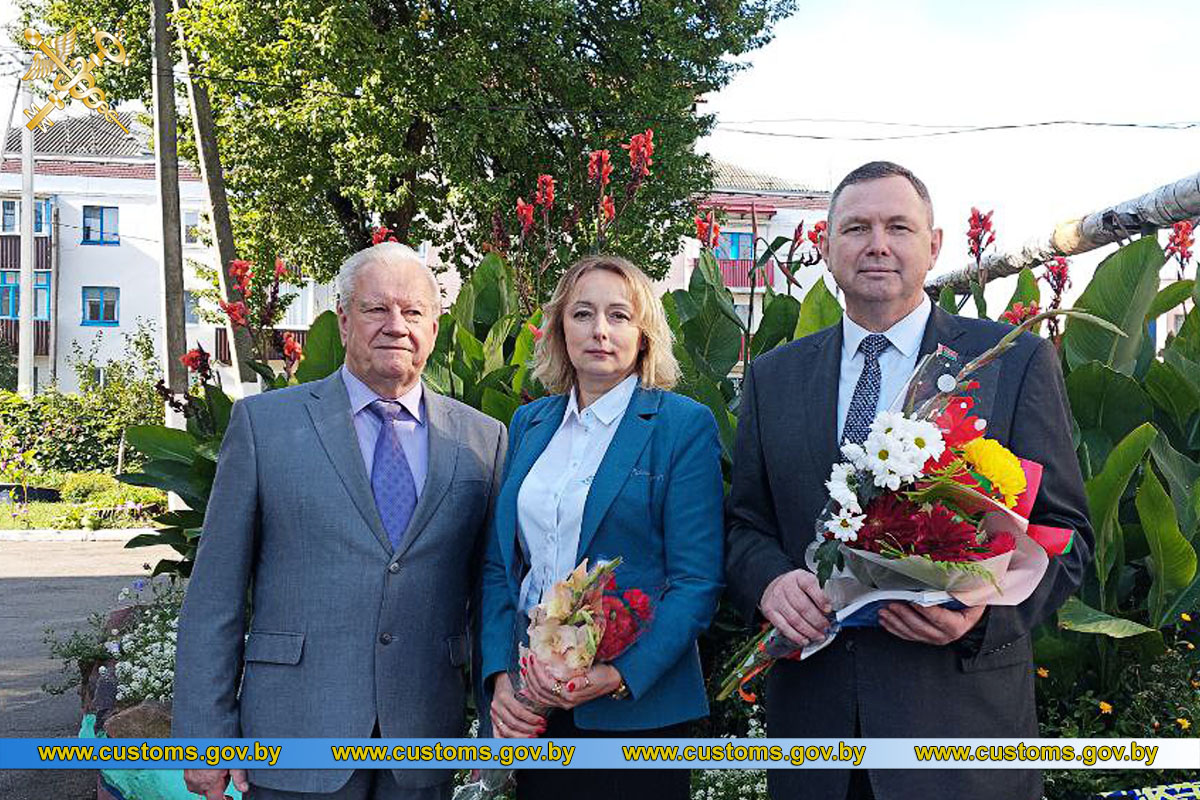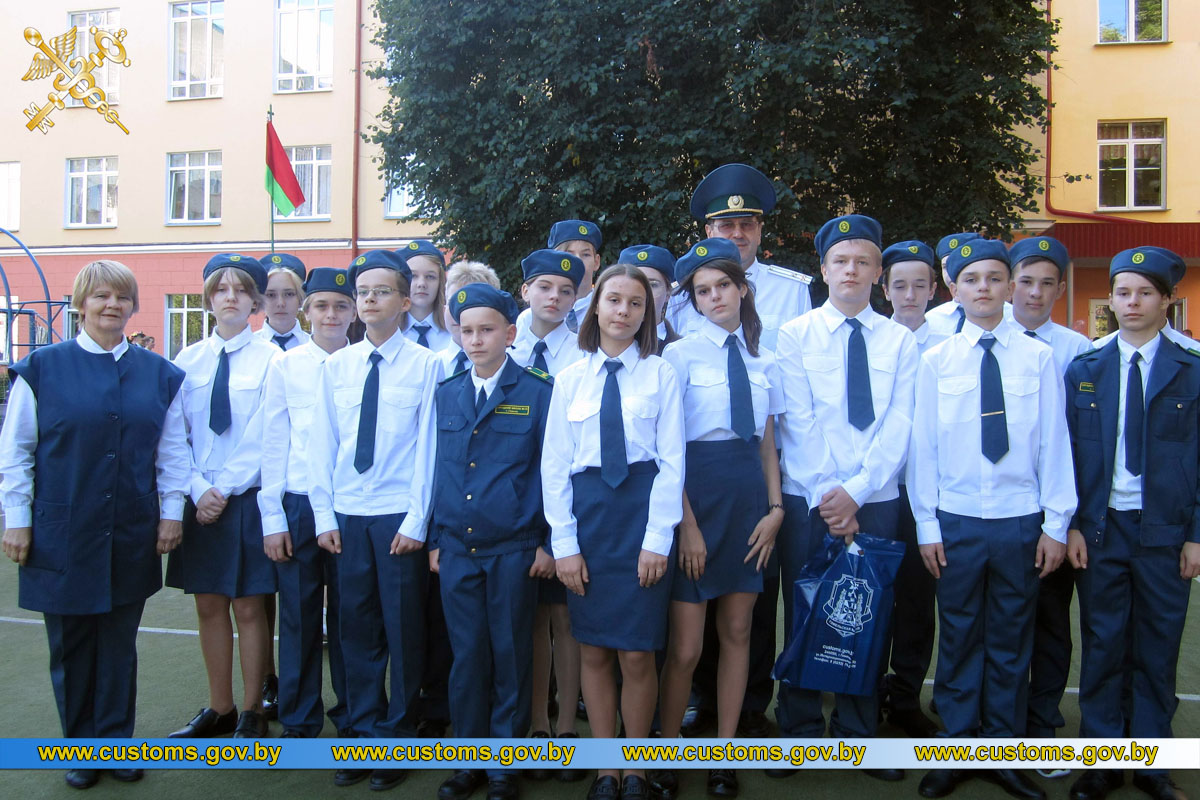 The Day of Knowledge is one of the most important holidays of the country, because the future of our native Belarus depends on today's children, on those who sit at school desks, on student benches.