The result of the inspection of a Russian truck followed from Belarus to Russia: polymer film actually turned out to be fresh pears, documents for the goods and sealing device were faked (video)
A large batch of fresh pears, followed to the Russian Federation under the guise of a "multilayer polymer film", was detained by the officers of Operational customs.
A vehicle of a Russian carrier company followed to the Russian Federation. The movement of the vehicle was stopped by a mobile customs group near the state border of Belarus and Russia.
According to the shipping documents submitted by the driver - a citizen of the Russian Federation, in the cargo compartment of the car polymer film was moved.
As a result of the inspection and subsequent verification, it was found that instead of the declared goods, fresh pears hidden under the thermal insulation boards were moved, also the documents and customs sealing device with which the cargo compartment was sealed were faked.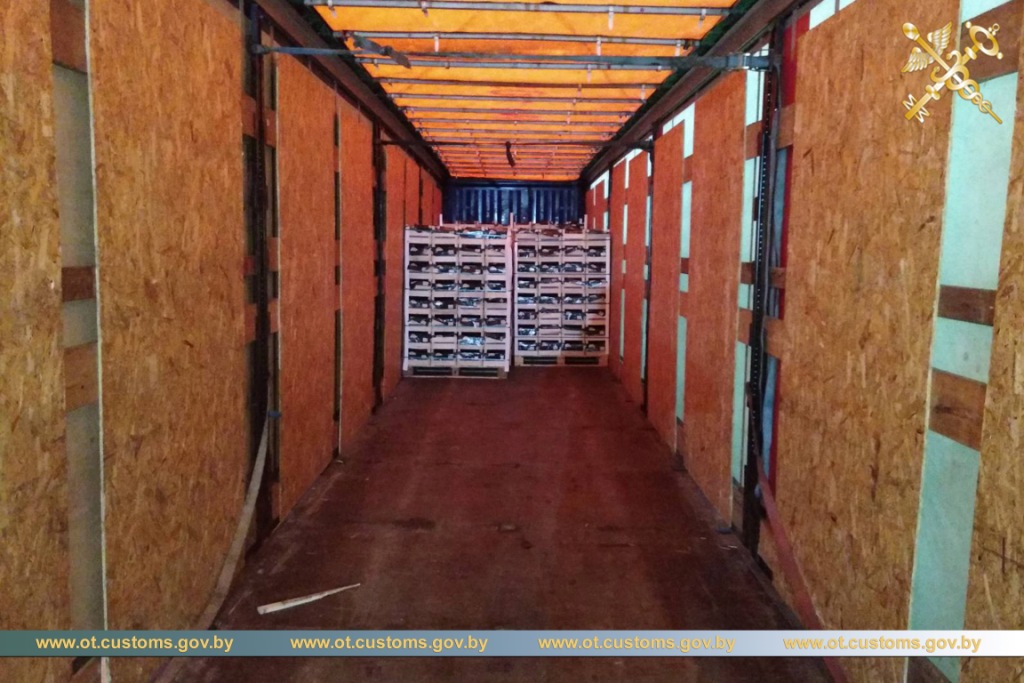 According to the preliminary estimates, the value of illegally transported fruits amounted to more than 34 thousand rubles.
Regarding the fact, Operational Customs initiated administrative process in accordance with part 4 of Art. 12.17 of the Administrative Code of the Republic of Belarus.